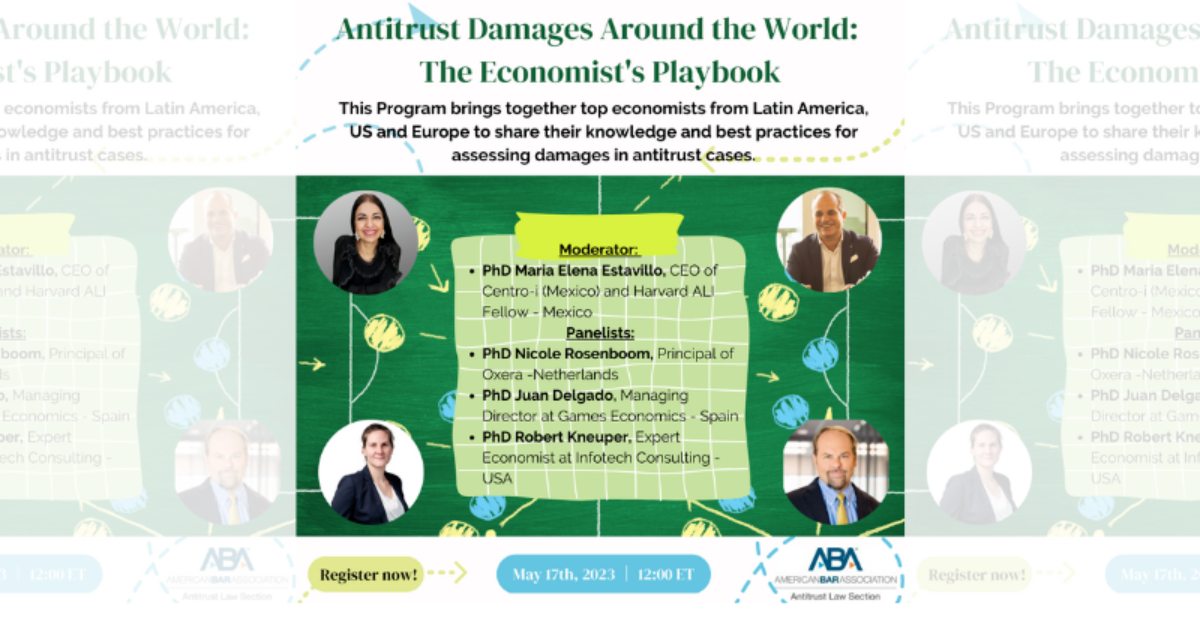 Juan Delgado speaks at ABA program on Antitrust Damages
Our Managing Director Juan Delgado will speak at the American Bar Association Program on "Antitrust Damages Around the World: The Economist's Playbook", oganised by the Antitrust Section's Global Private Litigation and Economics Committees. The event will take place on May 17, 2023 at 12:00 ET.
The Program brings together top economists from Latin America, US and Europe to share their knowledge and best practices for assessing damages in antitrust cases. The roster is comprised of Elena Estavillo, Nicole R., Juan Delgado and Robert Kneuper, Ph.D.
More info at: https://www.americanbar.org/events-cle/mtg/web/431399464/
GAMES Economics experts have wide experience in litigation involving the quantification of damages in antitrust contexts in Europe and Latin America. GAMES Economics applies rigorous economic and statistical techniques for data analysis and damage quantification, placing special emphasis on facilitating the understanding and interpretation of the results through a clear, rigorous and transparent presentation of the conclusions.